Recommended Computer Training Courses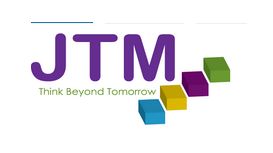 Jarvis Training Management Ltd (known as JTM) was established in 1981 and operates throughout the North West from a Head Office and training complex in South Liverpool. The company is focused on

delivering high quality training and Apprenticeship and Traineeship opportunities in Business Administration, Children & Young People's Workforce, Teaching Assistants for Schools and Cleaning & Environmental Services, plus Employability and Personal Development Training for the Unemployed.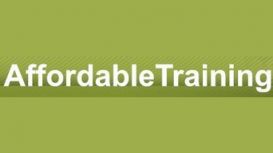 With so many IT Training & Certification companies popping up everyday how do you find the ones that are good and avoid the ones that are bad? AffordableTraining is the leading source for Affordable

IT Training & Certification. We go out and find the BEST and most AFFORDABLE IT Training & Certification course just for YOU!
This remains the main focus today with eCosCentric now firmly positioned as the world's leading eCos RTOS specialist. The company provides software development solutions for the embedded systems

market. Products combine run-time systems, board firmware, middleware, host based tools and integrated development environments. Services offered consist of custom engineering, porting, technical support, training, and consultancy.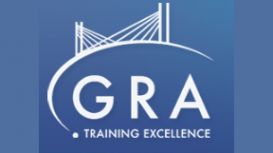 GRA has been involved with a range of academy programmes since 1998 when it became a leading Regional Academy within the Cisco Network Academy Programme not only supporting a large consortia of

schools and colleges but being invited by Cisco to speak at a number of National and International conferences.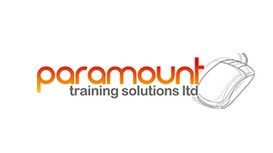 We have used Paramount Training Solutions for prolonged periods of time on our generic IT systems and our bespoke software systems and have found you better value than others while maintaining a high

level of service. You saved us from a crisis when our in-house resources became unavailable.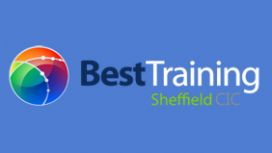 We offer courses and tuition at reasonable prices for both subjects so you can study for a qualification at level 1 or level 2 accredited by OCR. Best Training was established in 2000 to offer

training to individuals and businesses in Sheffield. We specialise in online training in IT, Maths and English, Citizenship test preparation and Languages. Best Training is a Community Interest Company so any profits made are used for the benefit of the community.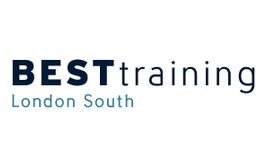 best-training-london-south.co.uk
Best Training London South also delivers Learndirect based courses. So It's not like school or college - there are no classes to attend, just book a convenient session - you're in control of your

learning so it fits around your life. Full professional support is available whenever you need it - either online, on the phone or in our centres, so there's always someone to help if you need it.
Stem Group is part of The Una Group, a £6m company with more than 40 employees. Here at Stem Group, our philosophy is simple. Our focus is on you. As a 'customer centric' company, we aim to solve

your business problems, whilst maximising benefit through technology and subject matter expertise using our comprehensive service portfolio. Of course, we want to sell our products, that goes without saying, but there is a right way and a wrong way.
Torian IT Solutions is an IT consultancy and services company specialising in IT training, business analysis, project management and computer technical support. Our customers range from the home user

to small and medium sized businesses in the Leeds and Wakefield areas. Torian works directly with customers to ensure that they receive the professional IT service they need and aim to provide excellent value for money.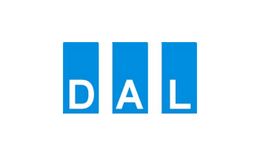 We specialize in training material for the brewing and packaging industry. We have worked for many of the major brewing companies around the world and are currently producing training material for

Coors & Heineken as well as producing, programming and maintaining various web sites.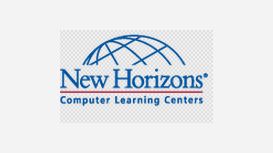 As changes in technology have accelerated, it's become even more essential for people to master technology to be productive, invaluable employees who optimize, program and invent solutions-and even

grow companies of their own. For 30 years, New Horizons has provided more than 30 million students with industry-leading technical training that delivers the most relevant and intuitive computer courses and certifications. New Horizons is an authorized partner to the top technology providers.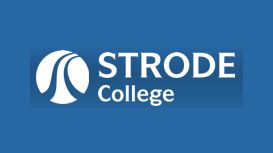 In this brochure our popular leisure courses are labelled as Enriching Your Talents! On these courses you can learn a new skill, broaden your talents or enjoy a relaxing leisure interest. Whether it's

learning a language, using IT or enjoying the creative or performing arts, you should find a course that suits you. Our Enriching Your Talents! courses are supported by Somerset Skills and Learning; they do not lead to a formal qualification.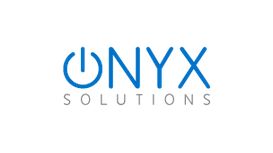 We are a Nottingham based company offering a wide selection of computer services at competitive prices for home or business users in the East Midlands. We have extensive experience in supplying new

computers and rentals to meet your exact requirements, computer repairs, networking solutions and software training. The supply and training of disability hardware and software is one of our specialities.
HOST tecburst is a series of one-day refresher and new technology workshops providing valuable hands-on opportunities using major vendor products. Tecburst workshops are designed to bridge the skills

gap between certification and hands-on experience. Taught by HP Certified Instructors, our training courses are scheduled to enable HP Gold partners to obtain and maintain HP Specialisations.
Microman Computer Support is based in Bathgate, West Lothian - right in the heart of Scotland's silicon glen. Established in 1984, the company provides an extensive range of IT support including

Training and Disaster Recovery, as well as bespoke software for business and law enforcement agencies. The client base ranges from large enterprises to one man businesses.