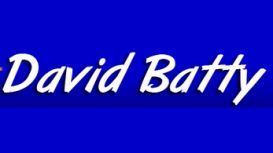 For the past 33 years I have been learning the complicated stuff so my customers don't have to. I spend several hours a day learning new stuff, keeping up to date with digital news or finding new ways to use what I already know. I am currently busy delivering courses in GameMaker Games Design, Python, Scratch, Electronics, Raspberry Pi and GCSE Computer Science for ICT Teachers who want subject knowledge enhancement. Visit www.codecollege.co.uk for further details or to book a course delivered in your school.
I am a lead instructor at TechCamp and I am a technical (computer book) reviewer for Apress, in the small gaps I have left in the day I am writing my own computer books. Because I can't get everywhere to deliver my training, I set up www. In between delivering courses around the country, I am currently designing new online courses, writing games for the Android market as well as developing some 'secret' projects.
---
Reviews and Ratings
We do not have any reviews about David Batty available right now.